Category Archives:
Prosvent ®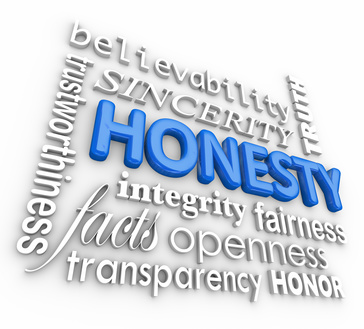 Your Guide to finding the Best Prostate Formulas 2022
Ensure your safety and find the best prostate formula for your prostate health in 2022. As we end the year and start fresh, it's time to consider facts when you select the best prostate remedy for enlarged prostate symptoms or BPH. 
Know where and how your product is manufactured.
If your vitamins or supplements are manufactured in a cGMP, GMP certified, or GMP registered facility in the USA they are in fact regulated. The FDA periodically inspects these GMP manufacturing facilities (annually-biannually). The FDA examines all records for each lot number. They discern the integrity of the ingredients prior to manufacturing and post manufacturing of the finished products for FDA regulation compliance. These cGMP facilities have finished product stored for every lot number manufactured and it is used for testing by the FDA for confirmation when it is necessary. Any manufacturing facility within the United States that fails to produce these records is shut down and barred from making vitamins or supplements in the future. In addition owners of these facilities found in violation do go to jail. It is important to look for "Made in USA". It is important to know what you are swallowing.
Misleading Websites and Fraudulent Claims by Advertisers.
The biggest problem for consumers is getting honest information from the marketing of these supplements and vitamins. Too often the marketing of supplements includes treatment claims. These are illegal. If you see the word "treatment for" or "cure for" then the buyer should beware. Both the FTC (Federal Trade Commission) and the FDA pursue treatment claims and issues warning letters and prosecute these companies. But it is important for consumers to be the watch dog and report false advertising to the FTC.
Another problem is the internet and all of the review websites like prostatepillreports.com that allege that one product has been tested and is superior over another. These sites base their ranking of products on compensation and they hide an FTC disclosure statement. These disclosures protect the website as they tell you that it is "opinion" and not clinical studies that influence the ratings and rankings. The product that is number 1 is their bread and butter. Often the owner of the site is also the owner of the product chosen as the best.
Often websites that appear legitimate ConsumerHealthDigest and Newsmax are actually commercial websites that receive compensation and kickbacks to promote one product over another. These review and ranking websites make money when you choose to purchase a product from their website. Look for the word "Disclosure" which is an FTC law that requires the website to inform the consumer about this conflict of interest and compensation. The key is "Do not be misled". Even the famous Consumer Reports was prosecuted for ranking and rating products due to a "kickback" or the nicer term "compensation".
Dishonest Search Results & Google
Unfortunately search engines providers (Google) are focused on profit and money. In 2018 we witnessed "Net Neutrality" laws removed by the FCC ( click here to learn more about this Federal Communications Commission change). When consumers performed a search on key words like "best prostate" the organic search results would show www.bestprostate.com and now when consumers type those keywords or search terms the website is no where in the search results. Now the owner of the website must by advertising from Google and every time a consumer clicks on an ad. The owner must pay a fee generally $3.00 and more depending on what Google feels it is worth. This increases Google's profits and increases product costs for the consumer. The days of a true organic search are gone.
Example "best prostate" is a ® registered trademark. Giants like Google allow companies to use registered trademarks in the title of these paid advertisements. In allowing this they are profiting off of trademark infringement. A trademark lawsuit can take years and cost $100,000.00 or more. The only ones making money here are the lawyers and the courts.
Top Search Results are Paid Ads
The consumer enters what they want to see or find into the search engine. But what is returned to the user is advertisements. Manufacturers pay to be on the top of the page results for the search words you enter. The search provider Google has a monopoly with Android (non-Apple) mobile devices. The Google Chrome browser is your first clue. Sadly a majority of tablets and cell phones force the user to rely on Google. Even Apple users are fed Google results through the Safari browser. You the user should have the ability to select a search engine of your choice on these devices.
Consumers Need to Report Misleading Websites and Search Results to the FTC
Ultimately it is you the consumer who suffers from this fraud and dishonesty. This is occurring with all products: best prostate formulas, dog foods, and even car insurance. It could be whatever you are trying to find or looking for. To protect yourself look for a "disclosure" statement. This allows you to understand the flow of money and lack of honesty. Companies protect themselves with disclosures to meet the legal requirements of the FTC (Federal Trade Commission). A good example is the celebrity Larry King, for those familiar with his shocking report / review of prostate supplements. The following disclosure clearly informs the consumer.
"Larry King is a paid endorser of ProstaGenix."
Visitors rarely look for the compliant FTC Disclosure Statement.
It is not uncommon for websites to post a disclaimer, see the following example:
"The publishers of this guide do have a financial interest in some of the products reviewed herein. The mention of any celebrity or other name in this guide does not constitute an endorsement of this guide, or any product mentioned herein."
Essential Steps to find the Best Prostate Formulas 2022
The best way to choose any product is to follow these guidelines.
Where is it manufactured?
Is it cGMP (Good Manufacturing Practices)?
Is there a guarantee?
Call the company and ask questions if you have any. The answers should make sense.
Beware "Free Trials" that sign you up for auto-shipping and automatic billing.
Look for the FTC Disclosure on websites that rank or rate products.
Find the Company's name and visit the Better Business Bureau website.
At the BBB website what is important is the number of "Customer Complaints" on file.
Look for products and companies that have third party endorsement. Some examples are: "Natural Products Foundation / Truth in Advertising Pledge" and "Verified Ingredients (Click to see example)". By taking these few steps, as mentioned, you can be assured that you are getting the best prostate formulas 2020 or other type of product. If you visit https://bestprostatereview.com/ the website contains five tools to help you check out products and companies. The tools can be used to check out any product. Examples: diet or weight-loss products, hair products, testosterone boosting products and cosmetics.
We believe this article will ensure that you get the best prostate formula in 2022 and beyond. Understanding  the game and methods used to influence your decision can hopefully remove the B.S..  We do hope that you find this information useful and will share it with friends and family.  Social media websites like Facebook, and Twitter, etc. are very powerful these days. 
This article is sponsored by IMS Supplements, Inc. and the product Best Prostate.
www.bestprostate.com, www.bestprostateformula.com,
bestprostate.ca enlargedprostateformula.com naturalprostateformula.com
Do supplements work? Does it really do what it says? I heard it on TV. If you have ever searched for a supplement on the internet then it is likely you have been exposed to some form of false advertising. One area that is truly bad is prostate supplements or prostate formulas. Beware sights that offer comparison reviews and then selectively claim that this product is # 1. Almost all of these sites receive compensation from the makers of the products recommended. The staff and/or website owners have no credentials or qualifications to review or perform any form of quantitative analysis. If you like the freedom to purchase supplements, without a prescription, then it's time to step up and actually help the organizations in this article to do a better job at protecting all consumers from false advertising, false treatment claims, and misleading representations and information. If we fail then legislators will have no choice but to restrict everyone's access to all supplements as a group.
This article applies to all supplements that consumers' freely access in the market place. This article is brought to you by IMS Supplements, Inc. the manufacturer of the Best Prostate ® Formula. Due to this, prostate supplements will be used in our examples. For anyone who has ever purchased a prostate supplement from an advertisement or has performed a search on the internet it is most likely you were exposed to misinformation.
Every day people all across the North American continent are exposed to celebrities claiming this or that supplement will change your life. We witness actors in lab coats whom appear to be doctors. We are enticed to call now and as a result promised a free bottle of this miracle prostate product. Often the free product promised is not free because consumers are signed up to be automatically billed and shipped product. In order to do this, businesses store the consumer's credit card information. Before you buy any supplement over the internet or on the television it is best to check if other consumers have complained about the product or the company. Most of us are familiar with the non-profit organization the Better Business Bureau (BBB). It is important to look at the number of complaints that have been filed against a specific business. Often businesses can have an "A" rating yet have hundreds of consumer complaints. An extremely popular website ComplaintsBoard.com allows users to search on a product name and users can read the complaints that have been filed.
In the background there are multiple organizations that do their best to protect consumers. One of these organizations is the Council for Responsible Nutrition (CRN) and another is the National Advertising Division® (NAD®) of the Council of Better Business Bureaus. Recently the Advertising Self-Regulatory Council, the Council for Responsible Nutrition was notably active in the activities of a famous celebrity television physician and the United States Congress. Another organization, National Advertising Division® or NAD® reviews national advertising for truthfulness and accuracy. Their policies are established by the Advertising Self-Regulatory Council (ASRC). This organization reviews national advertising on broadcast or cable television, in radio, magazines and newspapers, on the Internet (websites) or commercial on-line services, or advertising provided direct to the home or office. This organization focuses on product performance claims, superiority claims against competitive products and all kinds of scientific and technical claims. In March of 2009, the manufacturer of the product Best Prostate was contacted to participate in a voluntary review of its website www.bestprostate.com . Every sentence on the website was examined for product claims, superiority claims, scientific claims and or technical claims. This review process was a 6 to 9 month process. We are thankful to have participated in this process and feel that all manufacturers' product websites should go through this process in the interest of consumer safety and truth in advertising. If this was the case then consumer freedom to access dietary supplements would not be in jeopardy.
The National Products Foundation, a not-for-profit 501(c)(3) corporation, is also actively involved in consumer safety and truth in advertising. The organization also promotes research and education related to natural products. In 2013, this organization reviewed 275 advertising cases, mailed 150 warning letters, and referred 40 cases to the FTC and the FDA.
In severe cases supplement manufacturers make actual treatment claims for a disease state. This is illegal. When the claim can actually cause harm the Food and Drug Administration (FDA) will actually send a warning letter or enforcement action to the manufacturer. These are readily available to consumers by doing a simple search on the internet. If you are ingesting or swallowing a tablet, capsule, or any fluid, it is important to know who you are buying from, and if they have a history of, or have received enforcement actions from the FDA. There are two very easy ways to check this. The first way is to do a search and enter "product name" and then "FDA" on the same line. Then perform the search. You can also substitute the "product name" and use the "Company Name" and then "FDA" and perform the search. If the search shows an entry from "www.fda.gov" then you really have to consider the integrity and honesty of the manufacturer. When it comes to consumer safety manufacturers have a responsibility to be straightforward and honest.
In 2008 it was estimated that approximately 30 percent of men in North America diagnosed with a prostate disease used some complementary or alternative therapy primarily herbal agents, vitamins, supplements, and/or dietary intervention. It is now six years later and that number has increased significantly. This is partially due to the FDA warning issued in 2011 which found that in two large clinical trials with (5-alpha reductase inhibitors) prescription prostate medications that actually showed an increased incidence of high-grade prostate cancer. In addition every night our televisions tell us of yet another prescription medication with a dangerous side effect and that if you or a loved one experienced this or died you need to please contact the law firm. Who wouldn't be a bit distrustful? Then the next commercial promotes the next latest and greatest prescription medication only to have a laundry list of side effects that is quickly read to us and then we are encouraged to ask our physician to prescribe it. It is no wonder why more and more consumers are embracing complementary or alternative therapies.
North American urologists and physicians in general have been slower than their European colleagues to use or even understand these complementary or alternative therapies. In Italy, 50% of the medications used by physicians for benign prostatic hyperplasia (BPH) are (plant-based) phyto therapies. While in Germany and other European countries, phyto therapies are first-line treatment for mild-to-moderate enlarged prostate or benign prostatic hyperplasia/lower urinary tract symptoms (BPH/LUTS).1
Despite the positive benefits of using the phytosterols (ex. Beta-sitosterol ) and/or other complementary or alternative therapies, the use of some nutraceuticals in prostate disease have had less desirable consequences, showing lack of efficacy, adulteration, and/or severe side effects or drug interactions. The AUA (American Urological Association) has encouraged studies of the supplements being used by consumers. Despite this some physicians simply dismiss complementary and alternative therapies. In addition studies of phytosterols, with respect to an enlarged prostate, have been published in the same medical journals as their prescription counterparts. Examples: Lancet, British Journal of Urology, and Cochrane Database of Systematic Reviews. This can be confirmed by visiting NIH.GOV and simply entering the "ingredient" (beta-sitosterol) followed by "problem or disease state" (example: BPH). Respectfully with prescription medications the FDA requires adequate safety data for marketing, yet the number of estimated deaths for all adverse drug reactions and medication errors make these the 5th leading cause of death here in the United States. 2
Although many in the medical community here in North America level charges against complementary and alternative therapies and allege that they are unsafe. Statistics actually support that traditional prescription medications are guilty of being unsafe despite the submission of safety data to the FDA. With respect to prostate problems urologists do not necessarily treat BPH or prostatitis pharmaceutically based only on objective parameters. In fact, it is acknowledged that typically they treat these conditions by observation. For physicians to truly understand the benefits derived from nutraceuticals or alternative therapies in terms of enlarged prostate symptom improvements (or other medical condition) they must be aware and familiar with the published literature.
As we acknowledge the 20th anniversary of Congress passing the DSHEA, the Dietary Supplement Health and Education Act. With this, Congress definitively stated that dietary supplements are a category of food, and not subject to FDA pre-approval thereby allowing your freedom to access complementary and alternative therapies. What is important is that consumers not assume that all supplement manufacturers practice truth in advertising. It is important to verify and look at the product's reputation and the manufacturer's reputation through the use of objective sources. Always consult and inform your health care provider when you initiate any complementary or alternative therapy. The information contained this article is designed to provide accurate information in regard to the subject matter presented. It is provided with the understanding that IMS Supplements, Inc. is not engaged in rendering medical advice. If expert assistance is required, the services of a competent medical professional should be sought. These statements have not been evaluated by the Food and Drug Administration. Any products discussed or mentioned are not intended to diagnose, treat, cure or prevent any disease. The author wishes to acknowledge the following resources used in writing this article.
1 Dreikorn K. Complementary and alternative medicine in urology. BJU Int. 2005;96:1177–1184.
2 CDC/NCHS National Vital Statistics System 2007, authors. Deaths, percent of total deaths, and death rates for the 15 leading causes of death: United States and each state, 1999–2003. [Accessed January 25, 2007].
Nickel JC, Shoskes D, Roehrborn CG, Moyad M. Nutraceuticals in Prostate Disease: The Urologist's Role. Rev Urol. 2008;10(3):192–206.
This article was adapted from an original article published at ezine articles by the author.