Once again websites continue to mislead consumers with false information about prostate supplements.  These alleged reviews of one product's superiority over other another is based upon the compensation that the website gets from the product manufacturers.
Consumer Health Digest – publishes " Best Prostate Supplements of 2017 Reviewed "  and then on the bottom of the site they link to thier mandatory Federal Trade Commission Disclosure as follows: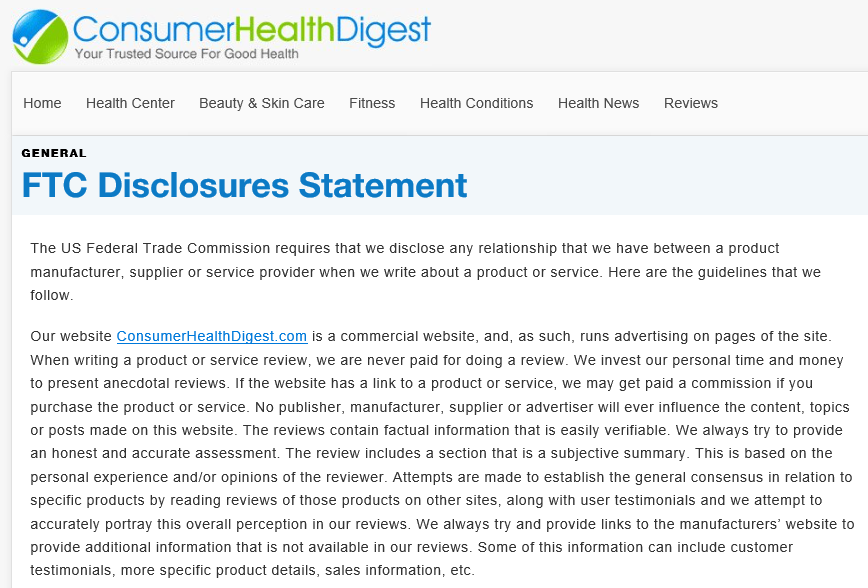 None of the products recommend have been clinically tested for being superior over each other.  The site provides no qualifying credentials for any type of objective analysis.  Consumers are being lied to – it's that simple.
Best Prostate ® — The priceless component of a product is in the honesty and integrity of it's maker.
Visit   www.bestprostate.com